Adina Cafe Presents A New Dining Experience in Hialeah
Innovative, authentic restaurant, Adina Cafe, introduces a new concept in the Hialeah restaurant business with a live DJ and entertainment for kids and adults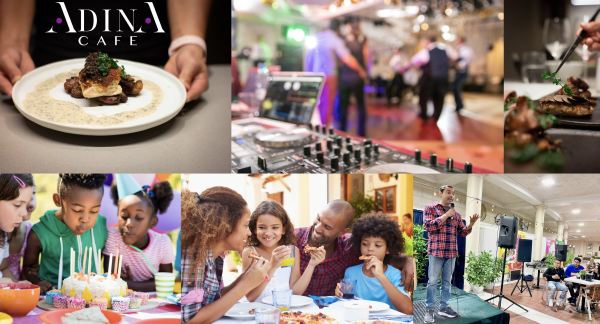 Adina Cafe seems to be charting a new course in the food and entertainment industry in and around Hialeah city as the restaurant introduces a concept to enable Miami locals as well as tourists to have a fun and exciting weekend. The premier and authentic Hialeah restaurant aims to provide high-quality food for all in a fun and enjoyable ambiance, uniquely combining good food and drinks with entertainment to deliver an all-inclusive dining experience.
The global food and restaurant business has grown tremendously in the past decades, thanks to the emergence of service providers and other categories of stakeholders. Miami remains one of the top destinations for travelers from different parts of the world, a phenomenon that has helped to drive the restaurant business in the city. However, the team at Adina Cafe is taking the experience for diners to a whole new level by creating a fun and exciting week for customers of all age groups.
Adina Cafe offers events with live DJs and entertainment for kids as well as adults, with comedy shows and other themed activities, such as Halloween Party, New Year party, and Family Halloween. The weekend-only restaurant is ideal for Hialeah locals and people from Miami to spend weekends with friends and families in a child-friendly environment.
In addition to creating a family-friendly ambiance with lots of exciting activities, Adina Cafe also offers a fantastic menu that includes an amazing selection of dishes cooked in-house made with market-fresh ingredients and creative cooking. Adina Cafe has food and drinks for every category of customers, with frozen drinks starting from as low as $5. The restaurant also offers private parties for kids and adults, suitable for baby showers, birthdays, and similar events.
For further information about Adina Cafe and the top-notch dining experience offered to customers, visit – https://www.adinacafe.com/. Adina Cafe can also be found on Instagram.
About Adina Cafe
Adina Cafe is a premier and authentic Food Court and restaurant founded to provide a premium dining experience to customers, offering delicious meals combined with a fun and enjoyable ambiance. Headquartered in Hialeah, the restaurant delivers an all-inclusive experience, with meals made using market-fresh ingredients and creative cooking in an enjoyable friendly atmosphere.
Media Contact
Company Name: Adina Cafe
Contact Person: Manuel Gonzalez
Email: Send Email
Phone: 305-394-5154
Country: United States
Website: https://www.adinacafe.com/