Hemophilia A Market Landscape Set to Witness Growth at a CAGR for the Study Period 2019-32 in the 7MM | DelveInsight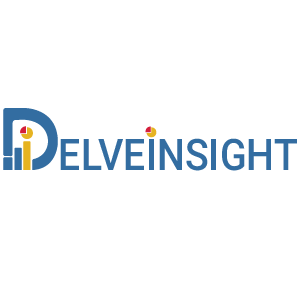 The Hemophilia A Market is anticipated to show positive growth, mainly attributed to the increasing incident cases and also, the launch of upcoming therapies during the forecast period. Moreover, the advances in disease mechanisms have yielded new diagnostic and therapeutic approaches, opening the way to more medical development.
The Hemophilia A market report provides current treatment practices, emerging drugs, and market share of the individual therapies, current and forecasted 7MM pancreatic cancer market size. The report also covers current pancreatic cancer treatment practice, SWOT analysis, and unmet medical needs to curate the best of the opportunities and assesses the underlying potential of the market.
Key takeaways from the Hemophilia A Market Research Report
The Hemophilia A market is expected to grow due to factors like an increase in the patient pool and the expected launch of novel emerging therapies.
The total Hemophilia A market size in the 7MM USD 8,510 million in 2021 and is projected to grow during the forecast period (2022-2032).
The key drivers for the surge in market size is the rise in prevalent population of Hemophilia A, expected entry of premium price assets such as gene therapy, siRNA and bispecific antibodies and expected readily uptake of recently approved therapies
Hemophilia A Market Companies are working such ad BioMarin Pharmaceutical, Roche (Spark Therapeutics), ApcinteX, Novo Nordisk, Sanofi (Genzyme), Alnylam Pharmaceuticals, Pfizer, Sangamo Therapeutics, Bayer, Ultragenyx Pharmaceutical, and others.
Hemophilia A Pipeline therapies such as Esperoct (N8-GP; Turoctocog alfa pegol), Jivi (formerly BAY94-9027), Valoctocogene Roxaparvovec (BMN 270), BIVV001, RG6357 (SPK-8011), RG6358 (SPK-8016), and others.
Discover more about therapies set to grab major Hemophilia A market research report @ Hemophilia A Market Size
Hemophilia A Overview
Hemophilia A is a genetic bleeding disorder in which an individual lacks or has low levels of proteins named clotting factor VIII. Without enough factor VIII, the blood cannot clot properly to control bleeding. Although it is passed down from parents to children, about 1/3 of cases found have no previous family history. It is caused by an inherited X-linked recessive trait, with the defective gene located on the X chromosome. Females have two copies of the X chromosome. So if the factor VIII gene on one chromosome does not work, the gene on the other chromosome can do the job of making enough factor VIII. The mainstay treatment option has long been FVIII replacement therapy. Initially, FVIII replacement was accomplished by donated whole blood, subsequently by plasma and currently by recombinant human FVIII (rFVIII) replacement therapies, which revolutonized the treatment of Hemophilia A.
Hemophilia A Epidemiology Segmentation in the 7MM
Total Hemophilia A Diagnosed Prevalent Pool
Hemophilia A Inhibitor-specific Prevalent Pool
Hemophilia A Severity-specific Prevalent Pool
Hemophilia A Treated Prevalent Pool
Download the report to understand which factors are driving Hemophilia A market trends @ Hemophilia A Market Outlook
Hemophilia A Treatment Options
Currently, the major treatment options of Hemophilia A are Factor Replacement Concentrates, the source of which is either recombinant DNA technology or Human plasma-derive, and Bypassing agents. Moreover, this is an off-label treatment option, wherein Desmopressin Acetate (DDAVP) and Adjunctive therapies are also available for the management of Hemophilia A.
Hemophilia A Market Insights
Hemophilia A is a life-long condition. Currently, there is no cure, but researchers are actively engaged in finding the cure through gene therapy. One hope is that by inserting a healthy version of the defective blood factor gene, a person with hemophilia will be able to produce reasonable amounts of a factor on their own. Generally, Hemophilia A patients are provided with "On Demand" and "Prophylaxis" treatment. But Prophylaxis treatment option has gained importance in comparison to the on-demand treatment options.
Learn more about Hemophilia A therapies in clinical trials @ Hemophilia A Market Share
Scope of the Hemophilia A Market Research Report
Coverage- 7MM
Study Period- 2019-2032
Forecast Period- 2022-2032
Hemophilia A Companies- BioMarin Pharmaceutical, Roche (Spark Therapeutics), ApcinteX, Novo Nordisk, Sanofi (Genzyme), Alnylam Pharmaceuticals, Pfizer, Sangamo Therapeutics, Bayer, Ultragenyx Pharmaceutical, and others
Hemophilia A Pipeline therapies- Esperoct (N8-GP; Turoctocog alfa pegol), Jivi (formerly BAY94-9027), Valoctocogene Roxaparvovec (BMN 270), BIVV001, RG6357 (SPK-8011), RG6358 (SPK-8016), and others
Hemophilia A Therapeutic Assessment: Hemophilia A current marketed and emerging therapies
Hemophilia A Market Dynamics: Hemophilia A market drivers and barriers
Competitive Intelligence Analysis: SWOT analysis, PESTLE analysis, Porter's five forces, BCG Matrix, Market entry strategies
Unmet Needs, KOL's views, Analyst's views, Hemophilia A Market Access and Reimbursement
Table of Content
1. Key Insights
2. Report Introduction
3. Hemophilia A Market Overview at a Glance
4. Executive Summary of Hemophilia A
5. Key Events
6. SWOT Analysis
7. Epidemiology and Market Methodology
8. Hemophilia A: Disease Background and Overview
9. Treatment Algorithm, Current Treatment, and Medical Practices
10. Epidemiology and Patient Population
11. Patient Journey of Hemophilia A
12. Key Endpoints in Hemophilia A Clinical Trials
13. Hemophilia A Marketed Drugs
14. Hemophilia A Emerging Drugs
15. Hemophilia A: Seven Major Market Analysis
16. Hemophilia A Market Access and Reimbursement
17. Hemophilia A Unmet Needs
18. Appendix
19. DelveInsight Capabilities
20. Disclaimer
21. About DelveInsight

Got Queries? Reach out for more information on Hemophilia A Market Research Report @ Hemophilia A Companies
Media Contact
Company Name: DelveInsight Business Research LLP
Contact Person: Yash Bhardwaj
Email: Send Email
Phone: 9193216187
Address:304 S. Jones Blvd #2432
City: Las Vegas
State: NV
Country: United States
Website: https://www.delveinsight.com/