Something Couples Need To Know About Matching Rings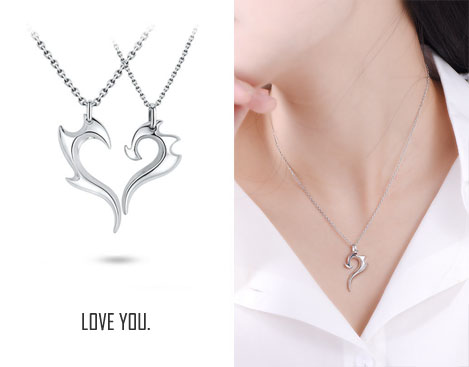 Diamond rings are typical about getting engaged, while gold wedding bands are associated with marriage. However, many couples consciously try to choose rings which is a little bit different, or match in some way, as being a token of their love towards each other. From what exactly is the idea behind this concept to how to choose the right design, iDream Jewelry decodes all couples need to know before shopping matching rings.
What Are Matching Rings?
Matching rings are a set of rings for men and women, that either match exactly, or are extremely similar in design. Often times, matching rings are made to fit like puzzle pieces, just like rings should be worn on the left ring finger to respect the "vein of love," they are also made as matching pieces.
What Do Matching Rings Symbolize?
Matching rings for couples are a charming way to show the world that they are in love, they can be worn as promise rings before getting engaged. Corresponding colors and designs symbolize a couple's union and allow them to take their love and commitment to each other to a higher level.
Why Choose Matching Rings?
It's helpful to choose matching rings even if their styles are extremely different, because love is one place that the both of couple have decided that they are similar enough to marry! When the couple wear matching rings, they acknowledge a shared understanding of vows, people in a crowd can pick them out as couples by matching rings. Even if it doesn't register consciously, it will subliminally.
How Much Do Matching Rings Cost?
If couples are shopping for a pair of matching wedding rings, they probably know it is possible to spend several thousands of dollars. It isn't necessary to spend more than they can afford, good quality, stylish and attractive matching couple rings at iDream Jewelry start at $49.99 for two rings, there are plenty of materials like silver, titanium, tungsten, ceramic and wood matching rings can easily be found at more affordable prices.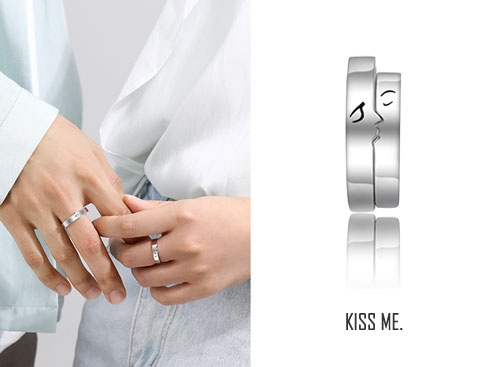 Can Friends Have Matching Rings?
Matching rings aren't only for couples, they can also be worn for friendships, often worn in a matching style to symbolize all the beautiful memories two BFFs share together. In addition, this traditional gift isn't just an accessory, it holds a powerful meaning for each wearer, throughout the years matching rings also taken on many different kinds of relationships. No long just friends, they can be given to mother and daughter, sisters, bridesmaids, and whomever is important to them.
How To Make Matching Rings More Meaningful?
Many couples choose to have their matching rings engraved. Engraving a special message will add a unique personal touch, the message can be as simple and as personal as they like – couples two names, special dates, poem lines, song lyrics, even the fingerprint or heartbeat. If couples decide to engrave it, iDream Jewelry recommend sterling silver matching rings. Not only is the engraving easier to see and read, but this type of material will last for years and is the most affordable.
Media Contact
Company Name: IDream Jewelry
Email: Send Email
City: 90012, Los Angeles
Country: Canada
Website: https://www.idream-jewelry.com/