Courage to Be You: New song hits market, inspired by Simone G, written with and performed by Christina Wells of America's Got Talent
Entrepreneur and founder of BalanceUp Community, Simone G, collaborates with Christina Wells of America's Got Talent to release "Courage to Be You," an inspirational song about love and showing care
Self-acceptance, letting go of stigma, and loving others. These are the intertwined messages of Courage to Be You, a powerful, inspiring song by Simone G, written with and performed by Christina Wells of America's Got Talent.
The idea for the song took root when Simone Giangiordano (Simone G) attended an Extraordinary Women Ignite Conference, where Christina was the singer and motivational speaker.
"I was sharing my experience," explains Simone G, "how months of caring for my father—and his passing—changed my life. I ended by saying, the life lesson I learned was that 'All that matters in the end is the impact we have and the love we share.' It was such a simple statement, but when my peers heard it, they convinced me that the message should become a song."
For Simone, it was uncharted territory, translating what was in her heart into words worth singing. She settled on a three-part message: Have the courage to acknowledge and embrace all that you are; recognize that you do have an impact; and share your love without bounds, because unconditional love changes hearts and lives.
Simone connected with Christina and shared her idea. That was the start of Courage to Be You.
"When Simone shared her vision with me, I knew I wanted to bring this heartfelt song to life. I've struggled to feel accepted by others for as long as I can remember. It wasn't until I realized that the only person who needed to believe in me was Me. The song "Courage to Be You" is about this journey: loving yourself helps you shine that love on everyone around you. I hope when people listen to this song; they are empowered to realize they can do anything!" – Christina
With their messages aligned, Christina and Simone moved ahead with the songwriting. According to Simone, it was Christina's amazing energy that brought the song to life.
The story behind the song stretches back to a time when Simone learned to embrace her role as caregiver, and to find a lesson in the experience. For her, the act of caregiving was a turning point, and she wants others to understand how her experiences changed not only her view of life, but the values she now embraces.
"I spent years trying to hide illnesses and injuries, and it wasn't working for me," she said. Courage to Be You is not only about illness or caregiving, though. The song's words are a reminder to all of us: No matter what challenges we face in life, we can make a difference.
The new song is available on all major streaming platforms for listeners worldwide. The lyrics video of the song can also be found on YouTube.
To learn more about Courage to Be You and other works by Simone G, visit – https://www.simoneg.net/.
ABOUT CHRISTINA WELLS
Christina Wells is a singer, songwriter, actress, and motivational speaker from Houston, TX. After 17+ years of caring for others as a full-time nurse and single mother of two incredible sons, Christina began her journey of self-discovery, where she would find the courage to reach for her dreams fully. In 2018, she gained national recognition as a SemiFinalist on America's Got Talent. Since then, she has graced many stages to share her voice, her story, and her message of self-acceptance and love.
Christina is currently on the 25th Anniversary Broadway National Tour of the Musical Chicago, playing the powerful and entertaining role of Matron "Mama" Morton. https://chicagoontour.com/
Learn more about Christina Wells. https://christinawells.com/
Follow Christina on Facebook and Instagram for the song release…
Facebook: https://www.facebook.com/ChristinaWellsOfficial
Instagram: https://www.instagram.com/christinawellsofficial/
TikTok: https://www.tiktok.com/@christinawellsofficial
About Simone G
Simone G is the Founder of Simone G | BalanceUp Community. She built her business in response to her own challenges of balancing health and career. Her combination lifestyle and business coaching programs, Building Balance to Empower, equip others with strategies to build a successful business that supports their well-being and fulfills their heart. Learn more. https://www.simoneg.net/courage-to-be-you/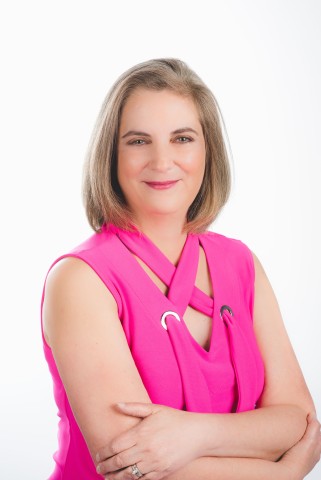 Follow Simone G on Instagram, LinkedIn and Twitter
Instagram: https://www.instagram.com/simonegbalanceup/
LinkedIn: https://www.linkedin.com/in/simonegiangiordano/
Twitter: https://twitter.com/SimoneGBalance
Media Contact
Company Name: Simone G | BalanceUP Community
Contact Person: Simone Giangiordano
Email: Send Email
Phone: +1-888-448-4461
Country: United States
Website: www.simoneg.net/