Don Abma's For Luna is a Compelling Adventure Fiction Novel That Reminds Readers of The True Impact of Crime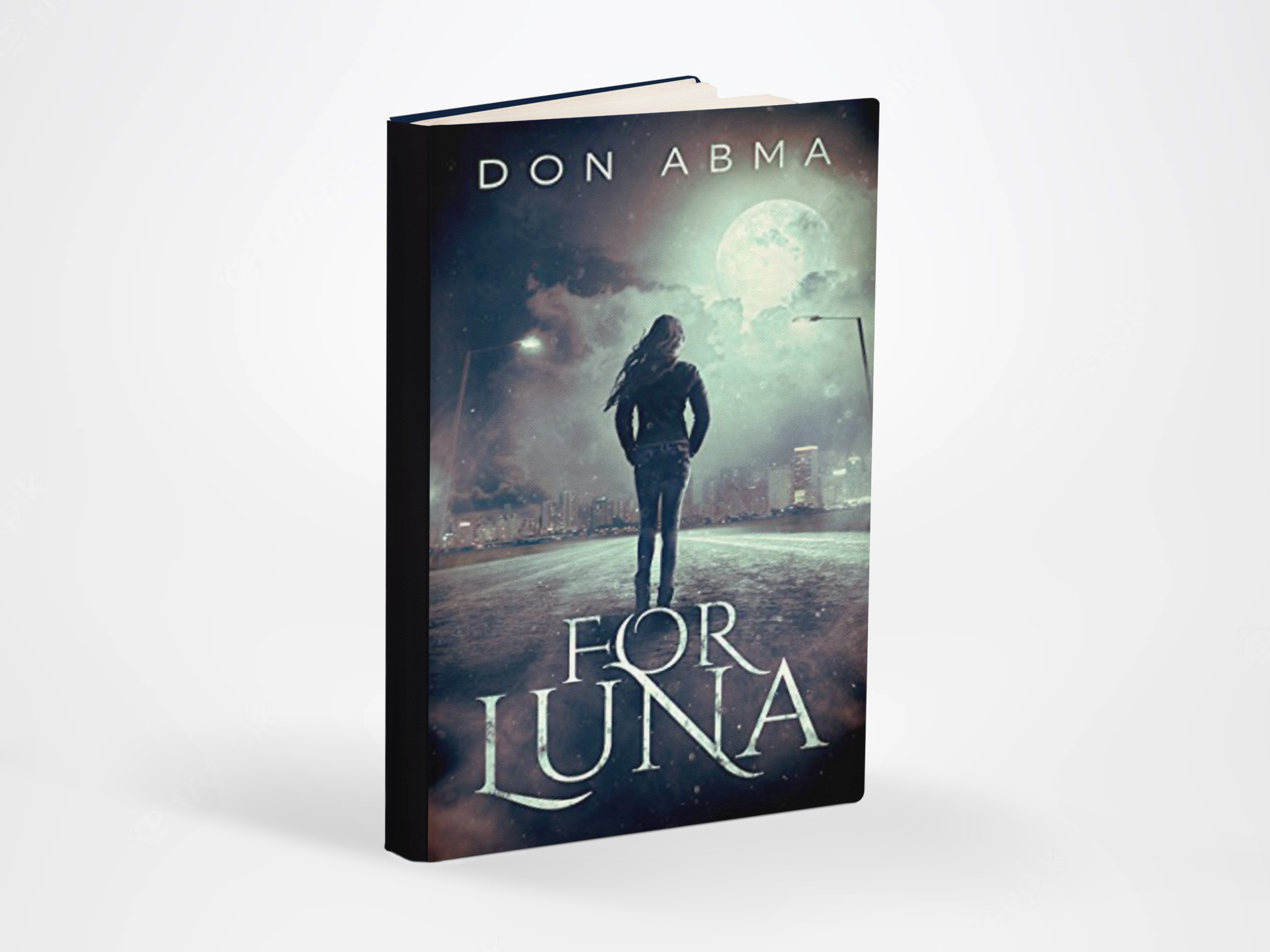 An epic battle between an amateur sleuth and ruthless Russian mobster, For Luna by Don Abma touches on issues of violence, inequality, crime and corruption.
Don Abma's For Luna is the masterful first installment of the Chase Adams Mystery series. A powerful work of adventure fiction, the story follows a young man, who, after losing his sister to a world of drugs and prostitution, commits to helping others escape a similar fate. This commitment makes him the target of a cold-blooded killer. As he embarks on a heroic journey to right the injustices of an unfair system, he faces harrowing and potentially deadly results.
"In my books bad things happen to good people. But I think that is true in the real world as well," says author, Don Abma. A seasoned real estate professional and acclaimed author, Abma had thousands of interactions with both customers and colleagues which he drew inspiration from in his writing. With For Luna, his goal was to create a cast of well rounded, relatable characters that pulled readers into the story and gave them a reason to invest in what happened next. "My objective was to create a novel that would allow a reader to relieve the stress of everyday life by immersing them into a world of action, death and love. I hope that the reader will relate to, and care enough about, the characters so that they can't wait to see what happens."
The story opens with Chase Adams, a former pro Hockey player who is seduced by Lisa, a gorgeous redhead who is desperate to save her sister from the dangerous Russian mobster and ruthless killer, Vladi Cherkov. Knowing the dangers of life on the street, Chase enlists the help of his best friend and cop, Nigel Waters, to save Lisa's sister from the grips of this Russian madman. However, with the Russians one step ahead of them at every turn, Chase is uncertain of who to trust, and must face-off with this ruthless mobster who will stop at nothing to satisfy his desires.
Abma's heart-pounding mystery boasts more than just page-turning excitement. The book tackles difficult subjects like inequity, corruption and violence with grace and acuity, shedding light on the way crime seeps into the daily lives of those around us. These hard-to-swallow themes are complemented by Abma's captivating style of dialogue, which goes a long way in depicting both the characters and the setting in such a way that cuts through the stories we tell ourselves about the world we live in and calls our attention to the vivid realities hiding just beneath the surface.
For Luna has received positive reviews from some of the most well-renowned literary organizations, authors, and reviewers around the world. Amazon reviewer, Susan Shepherd writes, "Couldn't put it down! The story flows from beginning to end and kept me on the edge of my seat." In addition, another reviewer writes, "With a labyrinthine plot and a likeable protagonist, it's a strong beginning to what promises to be an excellent series. A riveting tale that advances at a satisfying pace, suspense and tension always to the fore as Abma achieves a real sense of place and time… the deliberate pacing, strong dialogue and Abma's ability to maintain intrigue delivers a filigree of doubt and originality that proves wholly addictive."
For Luna is available for sale on Amazon. Readers looking for an epic tale of betrayal, love and brutality are encouraged to purchase their copy today: https://a.co/d/fGEfGYk
About the Author
Don Abma lives on the shores of Lake Ontario in the City of Burlington with his wife and best friend Sandy. Together they have five children and four grandchildren. Don has spent much of his life in the real estate business and began writing in the early '90's.
His first published work came out in March of 2017 entitled "For Luna" and is the first in a series of books featuring his main character, Chase Adams. Don is currently working on the second book in the series and hopes to have it available in the fall of 2023.
Don loves the game of golf and enjoys traveling the globe with his wife Sandy.
Media Contact
Company Name: Author News Network
Contact Person: Media Relations
Email: Send Email
Country: United States
Website: authornewsnetwork.com