Aces Network Launches New Minecraft Server with Ultimate Towny and Exciting RPG Mechanics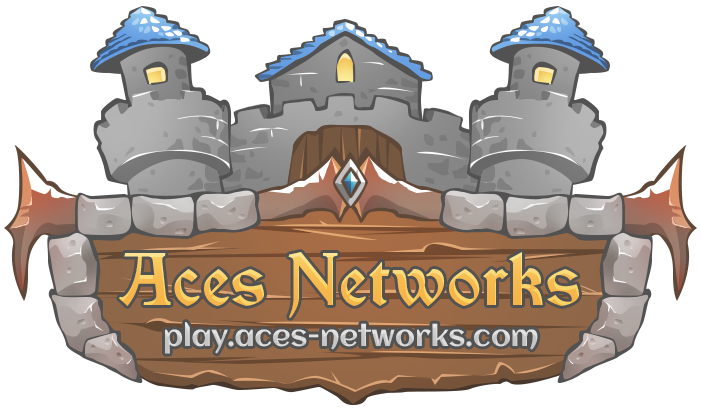 Aces Network, a leading gaming community, has launched a new Minecraft server that is designed to provide players with an immersive and exciting experience. The server is based around the Ultimate Towny, a popular gameplay mode that allows players to create their towns, form alliances, and engage in epic battles with other towns.
The Ultimate Towny server on Aces Network offers a range of exciting RPG mechanics that are sure to delight Minecraft players. These include magic, quests, and a reputation system that allows players to earn rewards and unlock new items as they progress through the game. The server also features a range of custom weapons, including katanas, broadswords, and battleaxes, which can be used to gain an edge in battle.
One of the standout features of the Aces Network Ultimate Towny server is the ability to raid other towns and collect their resources. Each town can survey their land to gather specific resources, which can then be used to improve their town and upgrade their equipment. This creates an exciting dynamic where players must protect their resources while also trying to raid other towns for their own gain.
To help players navigate this complex world, the Aces Network Ultimate Towny server offers an online map and server website. These resources allow players to view town and nation claimed areas and buy ranks and cosmetics, making it easier to explore the world and engage with other players.
In addition to the Ultimate Towny gameplay mode, the server also features other exciting mini-games, including the popular Bedwars game. The Aces Network team is continuously working on new features and mini-games to keep the experience fresh and engaging for players.
"We're thrilled to launch our new Minecraft server, which is designed to offer a unique and exciting experience for players," said a spokesperson for Aces Network. "We believe that our Ultimate Towny server, with its RPG mechanics and engaging gameplay, will be a hit with Minecraft fans. We can't wait to see the community grow and evolve on our new server."
For more information and to join the Aces Network Minecraft server, visit the Aces Network website today.
IP: play.aces-networks.com
Media Contact
Company Name: Minebrowse
Contact Person: Media Relations
Email: Send Email
Phone: 2033018294
Country: United States
Website: https://serverbrowse.com/aces-network-launches-new-minecraft-server-with-ultimate-towny-and-exciting-rpg-mechanics/